Game Spinners
The spinner template prints a circle with pictures and an arrow to cut and place on top. The spinner has 2 options: Dynamic and Classic.
Classic: This is the original options. Spinners are one of the first templates offered at LessonPix. If you need to recreate an older spinner to look identical - use this option. It allows 2-6 slices.
Dynamic: This tab allows users to create a spinner with unlimited slices and pastel or custom background colors.
Once you print the .pdf file, attach the arrow to the middle of the spinner using a brad fasteners. It works best to laminate the arrow and spinner and/or print on cardstock. You may also purchase plastic spinner arrows here to attach to the spinner.
See how to make a spinner here:
Spinners are a great teaching tool for many lessons and activities. Here are a few ideas:
Story prompt: spin the spinner to find a theme / character to write or act out a story
Fair turn: place student photos and names and spin to see whose turn will be next
Choosing an Activity
Playing a Game: Great for use with our gameboards, adapt a commercial game, or create your own game
Demonstrate Probability in early statistics
Determine movements within an obstacle course: crawl, tiptoe, etc.
Here is a Free Sample of a Spinner to work on Fluency Strategies: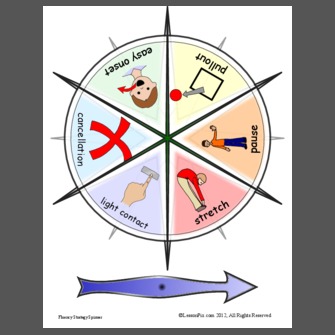 More spinner ideas from the Sharing Center:
Spinner for game Hi Ho Cherry-O, with focus on core vocabulary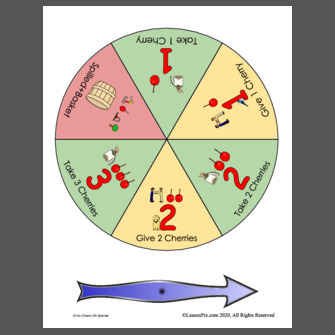 Characters from Brown Bear Brown Bear by Bill Martin Jr.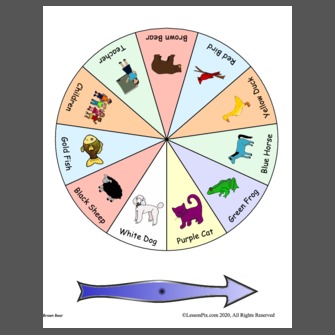 Center Choices in a Classroom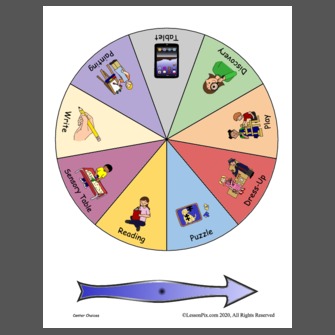 Alphabet from sone, "Learning Letter Sounds" by Jack Hartmann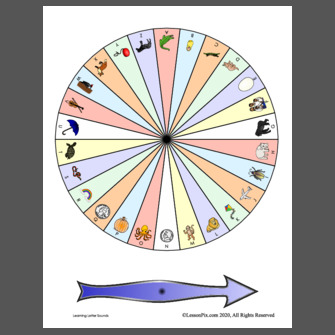 Simple spinner to be used with LessonPix game boards.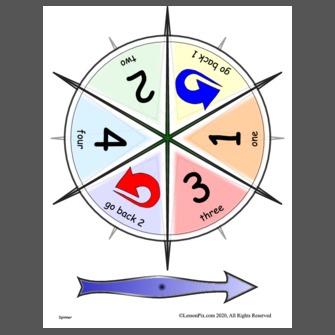 Feelings Spinner (great for role play)