Picture Strips Templates
Picture Strips Templates show rows of pictures with 2-8 pictures per row. Each row has a gray background to separate the strips. This simple template separates these rows of pictures for sentence strips, pattern strips, math equations, spelling and more. Options on this template include:
Title of the materials
Number of pictures in each row
Text positions - top, bottom, or none
Box color
Font
Grid Layout - allows you to rearrange pictures on a page
Here are some ideas to create with Picture Strips. Click the picture for ready-to-print materials fromthe Sharing Center.
Sentence Strips
Follow sentence strips for left to right words. If students are using AAC devices or Core boards, use corresponding symbols. Here is the repetitive text from the story, "We're Going on a Bear Hunt" by Michael Rosen.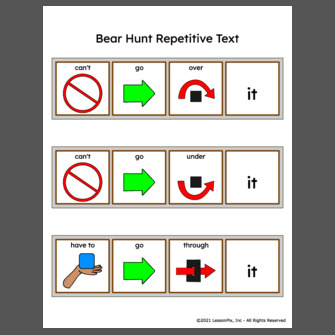 Label the room with Core Vocabulary.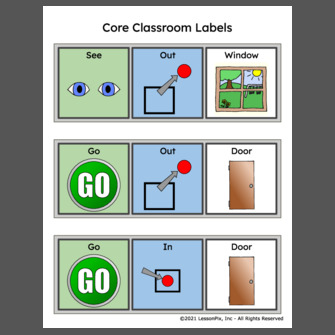 Pattern Strips
Use pattern blocks to continue or create patterns.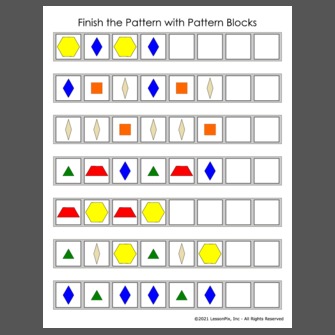 Use bingo markers to continue these patterns.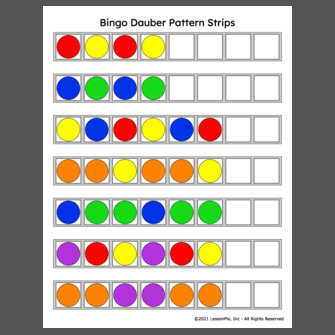 Spelling
Use letter manipulatives on top of this material to spell 3 letter animals. Then trace over the yellow letters to write the words.
Alphabet Knowledge
Cut out the strips of letters and give to students in the class. Have students look around the room or in books to find each letter on their strip.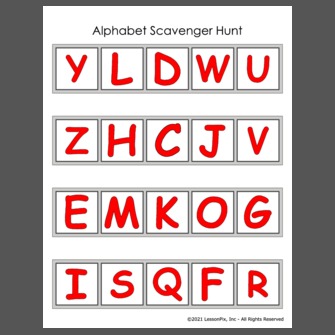 Math Equations
Count the dots on each die to add these equations. Fill in your own equations using large classroom dice.