Playing Cards
Playing cards are a fun way to teach learning concepts or for getting to know you activities. With LessonPix, you can create a custom deck of cards using pictures that you select on different color backgrounds. For extra fun, use photographs to personalize your deck.
Once your playing card deck is created, you can play many simple card games using rules similar to the games of "Uno" or "Go Fish".
There are several styles of Playing Cards: Say N Play, Basic, Circular, Smile, and Large Tile
Here are a list of a few playing card themes:
1. Use picture of students to build a classroom community and use as a getting to know you activity.
2. Use a category theme such as zoo animals or clothing to build language skills in young children.
3. Use pictures that begin with the same letters or letter sounds to work on articulation skills or "letter of the week".
4. Use pictures related to a field trip or guest speaker to help reinforce the experience. Incorporate real photos if needed.
5. Build a deck using important learning vocabulary such as the states, presidents, or simple shapes.
Here is a Free Sample of Summer-Themed Playing Cards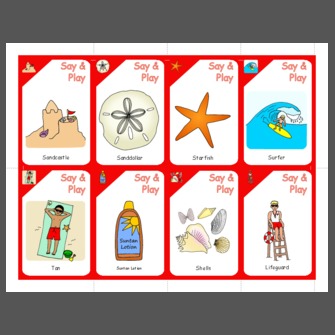 More Playing Cards Ideas
Play "Old Maid" using duck feelings and a goose.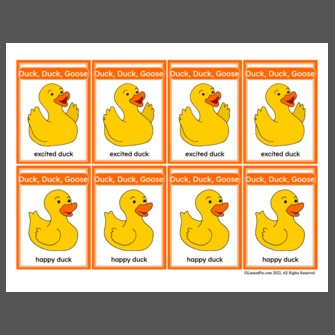 -it Word Family Cards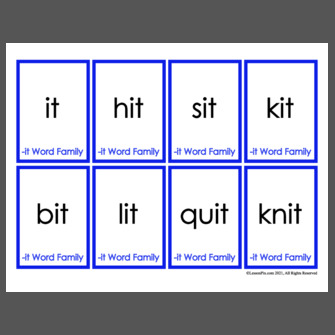 Final G Cards
St. Patrick's Day Cards