High Contrast Symbols
Many students with low vision require materials presented in high contrast colors and with minimum detail in order to visually process them. LessonPix provides a tool that lets you customize any symbol to high contrast coloring with white outlines and colored backgrounds. This includes our library of Unity Symbols and symbols you upload!
Check out our ready-to-use high contrast core vocabulary in the clip art library here.
For more information on how to convert images to high contrast and how to use with student who have CVI or other visual impairments, watch the video below.
Here how it works....
To convert a symbol to high contrast, you will first need to click on an image to go to the image page.
Click on "Re-Color & Customize"
In the coloring tool, you can now adjust the image to meet your specific needs. Here you can add background colors, rotate or flip, change colors in the image, add overlays, and convert to high contrast.
In this example below, I did the following...
Changed the hair color to red
Added a black background
Added high contrast filters
Don't forget! Click "Save Custom Symbol" . Now the symbol is designed to meet my student's individual needs and is ready to use in any material.
Typically I create picture cards. However, I can also use these symbols in our PowerPoint Add-in or export to use in the tools I know.
Sample Materials with High Contrast
Here are visuals for the story, "Brown Bear Brown Bear" by Bill Martin Jr. Download as PowerPoint for remote learning or print and use with the book.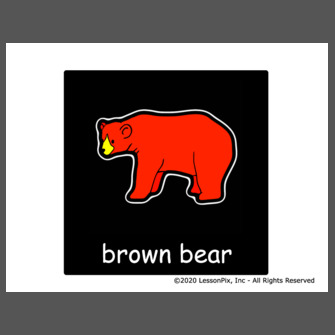 In this activity, students match common objects with the symbol.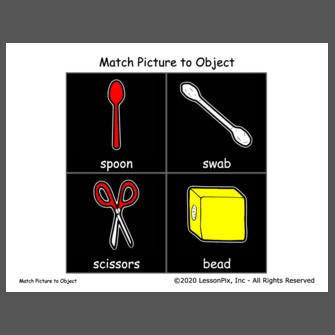 Place these common objects in a bag. Draw one item at a time to find on a bingo card. Fill the card and you win!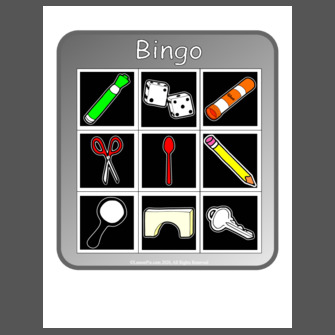 Here is a high constrast 12 symbol core board